Blawg Review # 194 - A Phoenix Rising
A phoenix is a mythical bird with a tail of beautiful gold and red
plumage
(or purple and blue, by some sources
[

1

]
). It has a 600-800 year life-cycle, near the end of which it builds itself a nest of
cinnamon
twigs that it then ignites;
both nest and bird burn fiercely and are reduced to ashes, from which a new, young phoenix or phoenix egg arises, reborn anew to live again.
The new phoenix is destined to live as long as its old self. In some stories, the new phoenix
embalms
the ashes of its old self in an egg made of
myrrh
and deposits it in the
Egyptian
city of
Heliopolis
(
sun city
in
Greek
). The bird was also said to
regenerate
when hurt or wounded by a foe, thus being almost immortal and invincible — it is also said that it can heal a person with a tear from its eyes and make them temporarily immune to death; It is a symbol of
fire
and
divinity
.
[

2

]
The Phoenix represents to many the life cycle: birth, growth, death and re-birth because from the ashes life arises anew often strengthened through reinvention. But this happens not just from reinvention of oneself but through innovation. And innovation helps to propel us forward.
The term innovation means a new way of doing something. It may refer to incremental, radical, and revolutionary changes in thinking, products, processes, or organizations. A distinction is typically made between Invention, an idea made manifest, and Innovation, ideas applied successfully. (Mckeown 2008) In many fields, something new must be substantially different to be innovative, not an insignificant change, e.g., in the arts, economics, business and government policy. In economics the change must increase value, customer value, or producer value. The goal of innovation is positive change, to make someone or something better. Innovation leading to increased productivity is the fundamental source of increasing wealth in an economy.
So, let's start with Nicole Black who authors numerous blogs but the blog Practicing Law in the 21st Century tracks technology and its impact on the legal profession and this video post specifically talks about technology changing the legal profession in 2009.
In keeping with this theme of innovation I have culled this weeks best posts for those who talk about innovation (sometimes tongue in cheek).
Here is what legal bloggers had to discuss this week presented in no particular order:
When Sir Tim Berners-Lee invented the World Wide Web in 1989, he certainly did not foresee cyber crimes happening on a daily basis. (Nor did he expect the warped genius of cyber criminals.)
Michael Law of Law Vibe tells us all about the innovative criminal brilliance of Jeremiah Mondello. This is innovation gone awry.
Chuck Newton tells us the most brilliant innovation for lawyers is to get back to basics and speak plain English. 
Mark Bennett at Defending People posts on Advice to New Lawyers  (which really belonged in my Blawg Review #142) on remembering why you wanted to be a criminal lawyer and how to actually be one. There is some outstanding commentary so don't miss.
Vickie Pynchon of Settle It Now discusses innovating by getting back to simple expenses in challenging times by negotiating those expenses you might believe are not negotiable in Five Negotiation Rules to Beat The Recession Blues.
Anne Reed of Deliberations gives us a little innovation (in the form of creativity) to show us how you can get the benefits of a jury consultant for under $5,000.00 to help those without a big budget get big budget results when presenting before a jury.
Jay Shepherd of Gruntled Employees illustrates the lunacy of hourly billing, perhaps the antithesis of legal practice innovation, with his "Coffee Parable."
Peter Vogel notes the conviction of a number of people under Chinese copyright laws as "significant" in protecting innovation abroad.
Jaya Ramji-Nogales suggests a "role for law" if firms can find an innovative way to capture the experiences of women who take a non-traditional career track, citing Caroline Kennedy as an example.
It can be tough to adopt Ken Adams' innovative contract drafting methodology when the other side's counsel is stuck in the past and insists on inserting meaningless, archaic language into your agreements.
Innovative startup companies often travel a distinctly non-innovative legal path by choosing an LLC form initially just because others have.  Ryan Roberts explains why the LLC might be a poor fit for a startup and why skipping it and heading straight for the C Corp form might be the way to go.
Although in some places marriage between one person and another regardless of gender is considered innovative, Solangel Maldonado takes the marriage debate a step (or more) further, asking "what exactly is wrong with polygamy?"
Any sort of innovative, disruptive technology seems to catch large, established companies off-guard.  Erik Heels notes that that's the case with Twitter, where the companies behind the 100 top brands are almost without exception being "Twittersquatted," something which happened to them with domain names just a few years ago.
Enrico Shaefer at The Greatest American Lawyer asks, " is too much innovation in connectivity killing our productivity?
Michael Doyle reports something which we might have suspected already -- that it doesn't pay to be innovative if you're in prison.  He notes that the government has a license to steal when it comes to the intellectual property created by those "enjoying" room and board at its invitation.
Scott Greenfield is critical of the Avvo attorney ratings, which are attempting to innovate in an area long-dominated by Martindale-Hubbell.  He suggests that if Avvo wants to be the innovative leader it claims to be, it needs to do better in reporting adverse information about rated attorneys in an accurate and timely manner. But, then, again...I've always been critical of AVVO.
And what could be more innovative then dehydrating and encapsulating placenta to open up a whole new area of law now known as Placenta Law?  The Mommy Blawger has this to say:
The Mommy Blawger goes where no lawyer (besides herself) has gone
before and tackles the uber-niche of Placenta Law. She also wonders
about the HIPAA implications of confiscation of medical records by law
enforcement. Anyone?
Excerpt:
"On Christmas Eve, federal, state, and local authorities executed a
search warrant on the Miami Maternity Center following a 10-month
joint investigation by the Florida Department of Health, the US Food
and Drug Administration, and Miami Dade Police Department's Medical
Crimes Unit. Birth center staff were allegedly dehydrating and
encapsulating placentas in a process that resulted in placentas from
various birth mothers becoming commingled."
You can
read more here.
IntLawGirls asks if it is innovative to now see more girls (children) be soldiers?
Recently, organisations working with former
child soldiers
have observed the growing number of girls involved in armed conflicts.
Canadian environmental lawyer Dianne Saxe (this is a great blog and lawyer I just found!) lets us know of a new innovation being discussed, advertising the carbon footprint of all products on their packaging.
Should there be a consistent world wide method to calculate and advertise the carbon footprint of products? And, if so, what should it say?
The International Organization for Standardization will be working hard on these issues at its upcoming meeting in Malaysia. A carbon footprint products standard would facilitate the efforts of both organizations and individuals to use their purchasing power to reduce their own footprint. The UK, for example, is enthusiastically pushing a draft document.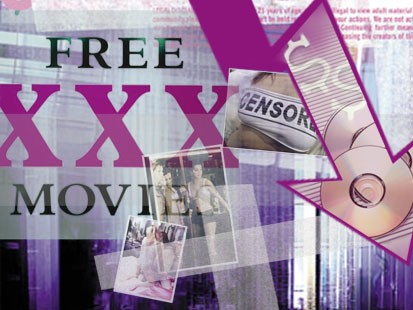 And in the area of innovation (or the new corporate social welfare) Tax Girl asks should we now be bailing out the porn industry?
Flynt and Francis have penned a (no jokes, please, remember that my mom is reading) letter to Congress asking for a $5 billion bailout to save the porn industry. I'm sorry, I meant the adult entertainment industry.
And now the Law schools are finally jumping on the innovation wagon by contemplating degree specializations within the law school program so you graduate not just with a Juris Doctorate but with a Juris Doctorate with a specialty or concentration or a certificate in (you fill in the blank.) You can read more at the ADR Prof Blog here. 
Stephanie West Allen at Idealawg puts an interesting twist on innovation, how you can be failing to innovate because of too many choices or too much competition impacting your brain!
Sometimes innovation comes from simply putting on "Fresh Eyeglasses." In another wonderful post over at What About Clients, Dan Hull talks about his ideal:
Few of us can have Albert Einstein's talent for Western logic, or IQ. But Einstein's advantage over other physicists may have been that he was a "new soul"; he looked at everything as if he were seeing it for the first time.
Work. He approached it from a wellspring of joy. There are others like him in that respect. Those are the kind of people I want as friends to inspire me, and as co-workers to solve clients' problems. I'll take an IQ a lot lower than Einstein's (for associates, though, Coif or Law Review would be nice). Reverence and a child's awe. That's the outlook I prize. Energy, intensity and creativity always seem to come with it.
And if you really want to be ahead of the pack and plan for the next generation, The Invent Blog tells us you should make provisions for your children's futures by purchasing their domain names today.
If you have young kids, you really should consider purchasing their personal domain names for them NOW.  Why?
1.  In case their preferred domain name isn't available 10 years from now.
2.  To give them a canvas that you can supervise…helping you hammer into their heads that Google never forgets (they need to ALWAYS be concerned about what they post online because future employers, etc. will be able to view it).  
3.  To give you another way to connect with them (as you help them build their first website(s), etc.).
And since this is Blawg Review, there were plenty of interesting posts out there which didn't fall into the category of innovation but should be read:
Not every Obama Brainiac Appointment (Gupta) is Greeted with Enthusiasm at The Volokh Conspiracy:

Concurring Opinions Believes Bush Could Be Impeached AFTER He Leaves Office:  
What About Clients discusses The Groucho Marx Effect and Bernie Madoff Victims:

 "Madoff's most raving fans were investors he at first ignored; if he and his organization had pitched them, and asked them to join "the club", the investors might have ignored him. "
Wage Law awards the  Shyster of the Year Award to the attorney who burned through $2.7 million settlement by investing his clients' money in the '08 stock market:  
And for a little legal tabloid news Andrew Mayoras tells of a celebrity will contest in the Marlon Brando Affair.
PrawfsBlawg discusses the dilemma facing law professors - "How Much Poetry Should a Law Professor Write?" 
Concurring Opinions (again) gives us The Worst Contract Ever (slavers "insurance")

If Clinton Was Our First "Black" President Could Obama Be Our First "Unisex" President is discussed at Feminist Law Professors (yes, it's serious)
More Fraud from Nigeria via Queensland at Peter Black's Freedom to Differ: 
Should Donors to Political Causes (like pro-California Prop 8 which has had deleterious economic effects on supporters) Retain Anonymity? See the Election Law Blog

Larry Lessig of the Copyleft appears on the Colbert Report (how many law professors does THAT happen to?) at EFF Blog , followed by the inevitable REMIXES on You Tube that followed the Lessig Invitation to Remix the interview at IP ADR Blog here.
And if you love Boston then for fun read 3L Brian Selchick's "I Gought in a Fight in a Bah in Bahstan"

Learn more about Blawg Review here as well as consider signing up to be a host.
(And in case you didn't see, check out our recent faculty announcements at Solo Practice University.

If you enjoyed this post, why not subscribe to my RSS! If you would like to be part of a new educational and professional networking community for lawyers and law students why not subscribe to the RSS for Solo Practice University.
And you can always follow me on Twitter :-)